by Barrie | December 15th, 2010 Tweet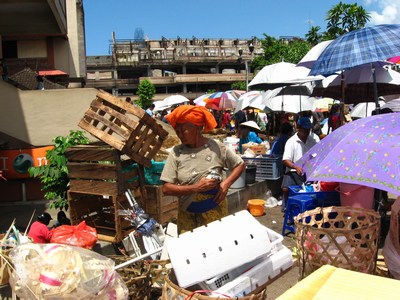 It appears there is a sudden rise in hotels in Bali's capital of
Denpasar
. Although for most tourists the idea of being dragged away from the vicinity of the beach and shops during their stay in
Bali
, they really are missing out. Of course there are those people who take the 'cultural tour' of Denpasar and get back to
Kuta
ASAP. But, this is great news for tourism in Bali.
The capital of Bali can now, hopefully, attract more tourists than it usually does. Denpasar is a bustling and energetic city that possesses a lot of attractions for tourists and travellers. A great majority of tourists dislike the city preferring the madness and mayhem of Kuta but I reckon it is a fabulous city to explore and has some excellent eateries.
In an article I read the new phenomenon of "city hotels" cropping up across the island's capital of Denpasar is amazing. According to the article: By their estimation, there are now around 8,000 hotel rooms in Denpasar, prompting the Denpasar, Bali chapter of the Indonesian Hotel and Restaurant Association (PHRI) to undertake synergistic promotion programs with the municipal government.